FMA and Partner Events
---
The Future of Leadership Summit - Senior Executives Association




December 8 - December 10, 2020




FMA members get a $50 discount on registration for the Senior Executives Association's The Future of Leadership Summit with the code

2020Summit

. Register now to reserve your spot!
Virtual Benefits Fair




November 9 - December 14, 2020




Register to attend the 2020 Virtual Benefits Fair to chat with carriers, review

2021 plan details, and get the information you need to help

make the right decisions—in one convenient online location.






FMA Virtual Town Hall: Government Affairs Update




A link to the recorded version of this webinar will soon be available!

FMA National President Craig Carter and Director of Government & Public Affairs Greg Stanford,

conducted a live video conference discussion on Tuesday, August 18.

This dynamic virtual town hall provided an opportunity for members to hear

about the issues on which FMA

is currently working and to ask questions.



Stay the Course: COVID-19 and Retirement Planning
Free webinar - exclusively for FMA members!
T

he administrator of the Federal Long Term Care Insurance

Program (FLTCIP) and Tammy Flanagan of Retire Federal hosted this free

educational webinar exclusively for

Federal Managers Association members.

We are living in uncertain times due to the worldwide pandemic of COVID-19.

What impact does this have on your retirement planning?




Tammy Flanagan

discusses ways to make informed decisions about your

retirement benefits whether you are near your planned retirement, mid-career,

or already in the first years of your well-deserved life after retirement. You

will learn some key factors that will help you stay the course and plan for

a smooth transition to a financially secure life after federal service.



Long Term Care, Dental and Vision Insurance Webinars






Learn more about the Federal Long Term Care Insurance Program (FLTCIP) and Federal
Employees Dental and Vision Insurance Program (FEDVIP), plus explore related long term care
issues such as making the most of your benefits, financing long term care, and the
advantages of planning for retirement. Sign up for a free webinar
today or visit www.ltcfeds.com. All events are available on-demand.
---
American Public University System Webinars --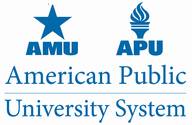 a great benefit of being a member of FMA!
FMA has partnered with American Public University System, the accredited institution
comprised of American Public University and American Military University, to jointly
support the educational and career development goals of FMA members.
Federal employees can now advance their careers, earn degrees & certificates more easily
in mission-critical occupations like contracting & acquisition, cybersecurity, digital forensics,
engineering, and human resources management.
---
Thrift Savings Plan (TSP) Webinars

As a federal employee or a beneficiary participant,
you have the opportunity to
participate in one of the finest retirement plans in the world.
Learn how to best utilize this exceptional benefit:
---
Did you know that FMA is on Facebook? Check us out at:
FMA – Advocating Excellence in Public Service